For me elderflower – it's flavour, it's fragrance – is the absolute escense of early Summer.  The weather may be a washout but those tiny white flowers don't care, they show up anyway and fill the air with perfume.
If you're not sure which white flowers are elderflowers, they look like this.  They grow on large bushes and smell divine and the best part about that smell is that you can bottle it and enjoy it mixed into prosecco, gin or just a little sparkling water.
I collected a small harvest of flowers while on a walk with Dorothy.  Ten decent heads of flowers are enough to make one bottle of cordial.  You don't need much, but you'll wish you made more!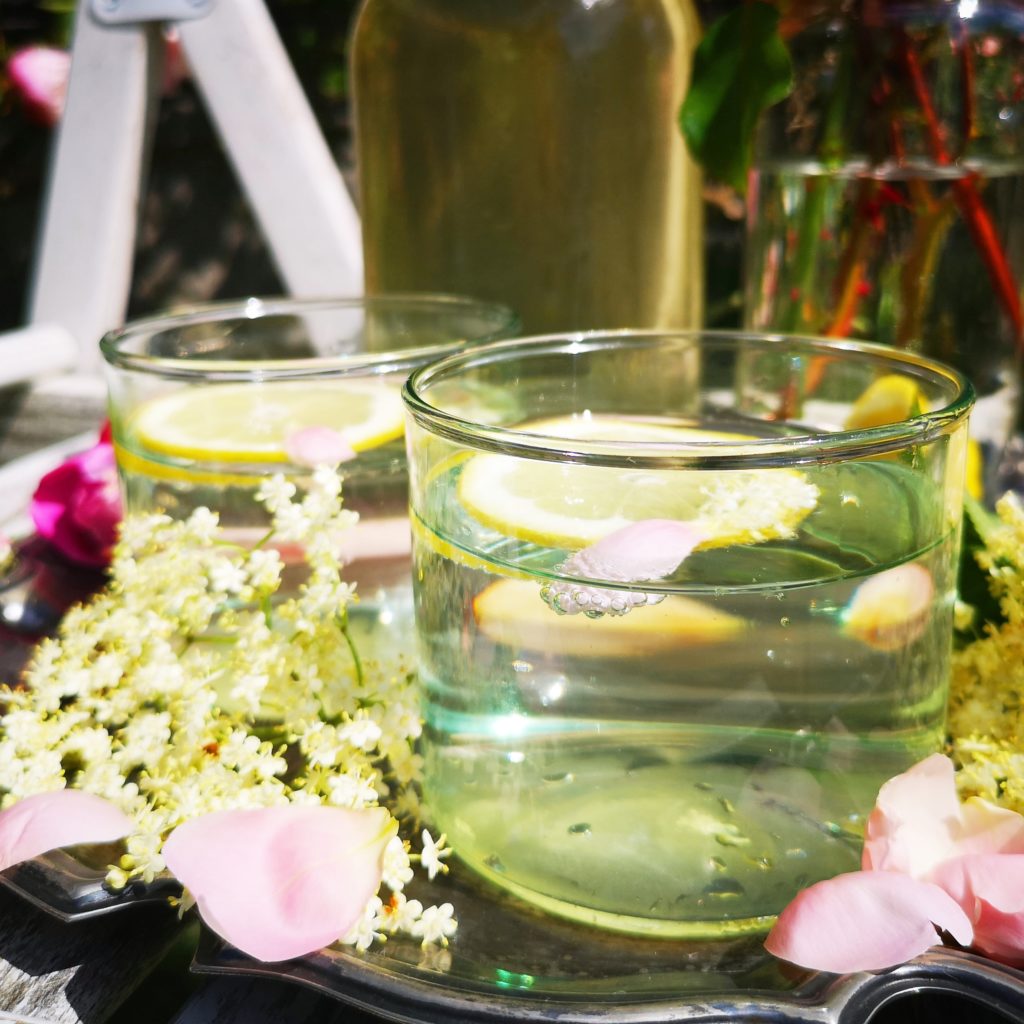 Tips when picking elderflowers
Pick flowers that have grown as far away from the road as possible.  They're less likely to have been splashed by oil etc
Pick from above knee height – all the better to avoid doggy wee 😬
Leave some flowers on the bush.  They're nectar rich and turn into the most delicious berries.  So only take what you need
Smell flowers before picking them.  If they smell a bit like wee (yes I mean it) then they're fading and no good for cooking
Check the underside of the flower head before you pick.  A few bugs can be removed but if the flower head is riddled with them – leave it alone
Give each flower head a shake before you pick them.  Losing a few flowers is fine but if alot start to fall off, leave it on the bush – it's too old
Pick flowers just before you're going to use them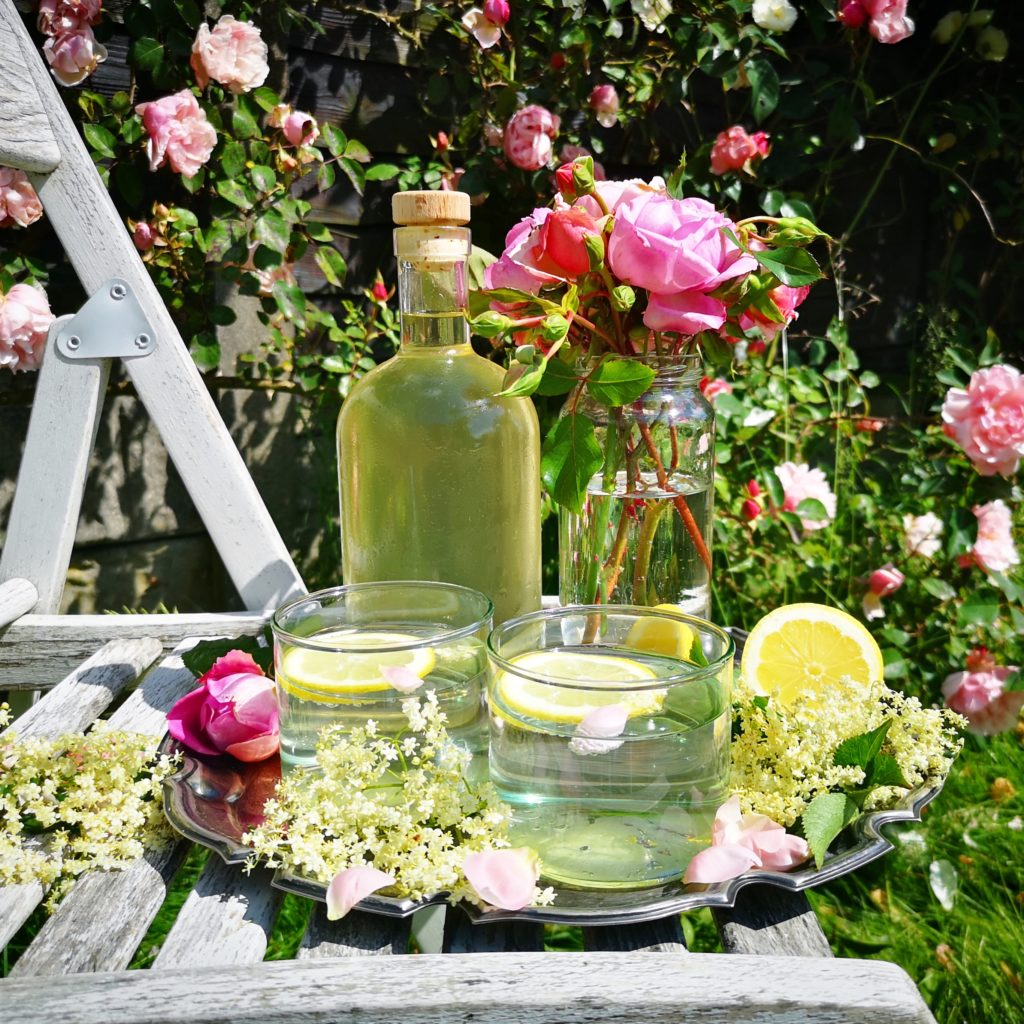 Ingredients
1kg / 2.2lb granulated sugar
700ml /1.5 pints cold water
40g /1.5oz citric acid (can be bought from brewers specialists
10 heads of elderflowers
Method
Place the sugar in a large pan and cover with the cold water
Heat gently until the sugar has dissolved.  Stir occasionally and don't allow the mixture to boil
Once the sugar has dissolved fully, bring the syrup to the boil
Boil for 1 minute
Turn off the heat
Shake out and then rinse the flower heads gently in cold water
Remove the flowers from the stems, keeping an eye out for bugs
Add the flowers to the pan
Don't worry if a bit of stem finds its way onto the syrup but try to keep it to a minimum as it tastes quite bitter
Add the citric acid and stir
Cover the pan and allow the mixture to steep for 24 hours
Strain through muslin or cheesecloth and pour into sterilised bottles
You can drink your cordial straight away or it will keep on the fridge for six weeks.  If you'd like to store it for longer, pour cordial into ice-cube trays and freeze.
I hope you enjoy your cordial as much as I do.
Love Rachel ❤️