I know they're silly but I just love these Christmas tree shaped pizzas!  They're so fun and taste great hot or cold making them ideal for parties (not that we'll be having them this year), boxing day walks or even packed lunches.
While I love to make food from scratch, at Christmas I do love a short cut.  This recipe is made from short cuts!!
You will need
Ready rolled puff pastry
Green pesto
Lancashire cheese (grated)
Chorizo
Red onion
Cherry tomatoes
Method
Preheat oven to 180 electric, gas mark 4
Remove the pastry from it's wrapper and allow to come to room temperature
Roll it out a little thinner than it comes in the packet
Use a large cookie cutter to create Christmas tree shaped.  If you don't have a cutter, you could just use a knife to cut large triangles – they'll look just as good
Leftover pastry should be layered in a pile and then rolled out rather than squished together in a ball
Place the trees on a prepared baking tray
Spread pesto onto the pastry trees
Lay grated cheese in loose lines across the trees and in a small pile at the top to represent a star
Peel a red onion and slice in half.  Lay flat side down and slice thinly to create little arches
Add the onions to the trees to represent garlands
Thinly slice the tomatoes and chorizo and add to the trees as baubles
Bake for around 15 minutes or until golden brown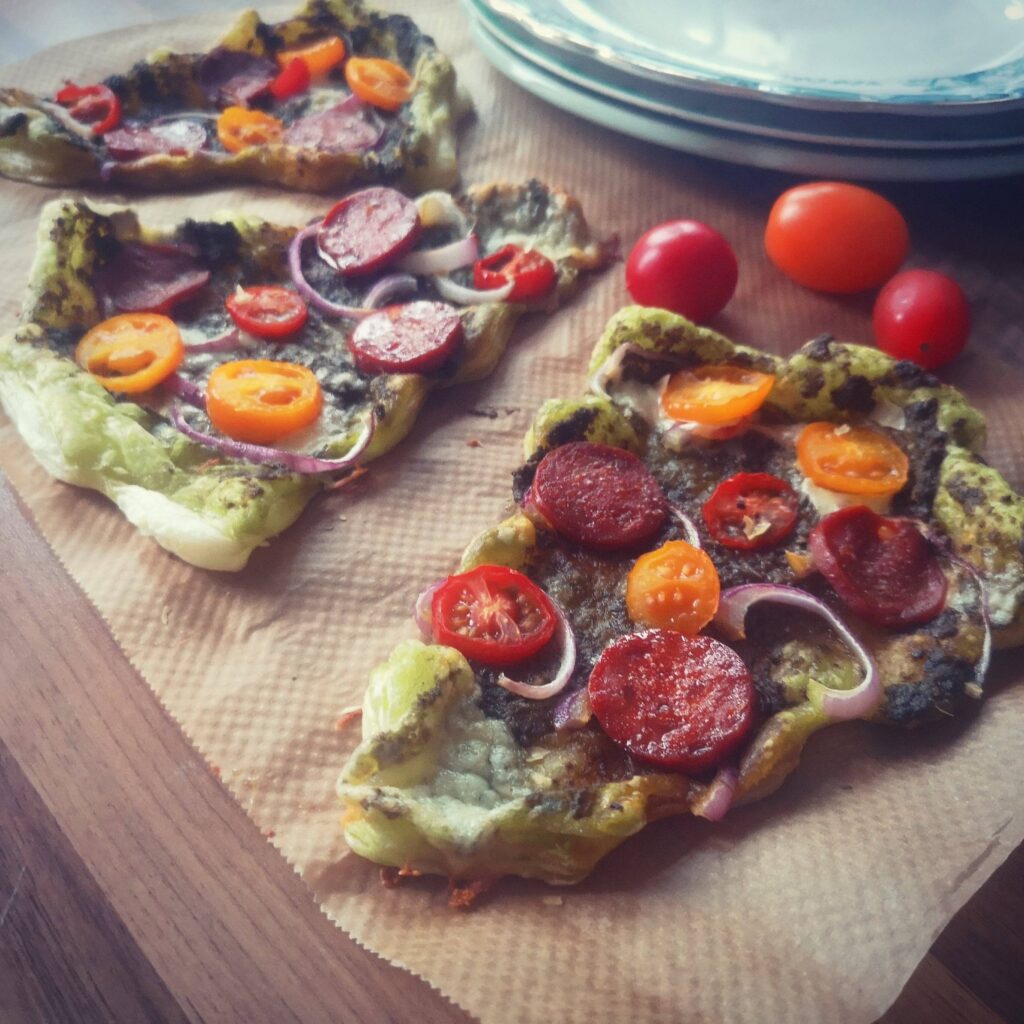 The pastry won't puff up as much where you've added pesto, so don't worry about that.  You get a lovely crunch round the edges and an equally lively fought texture in the middle.
You could easily adapt the recipe to accommodate food choices or intolerances.  You could even start the festive family debates early and add pineapple!
Love Rachel ❤️