One day when I was out picking blackberries (I realise this sounds like the beginning of a 1950s Disney film but stay with me) an older lady stopped me and asked if I was collecting ingredients for a love potion. 😁 I said that I was making blackberry liqueur which perhaps could have the same effect if consumed in the right quantities!
I suppose there is something of the craft in foraging – watching the seasons, curating a pantry of natural ingredients and whipping up tasty treats and cures for all occasions.
It's fitting then that this beautiful witch's broomstick, the perfect non-spooky Halloween decoration, is made from found materials, dried herbs and flowers.
You Will Need
A large stick – at least shoulder height and relatively straight
A handful of thin twigs and stocks around 40-50cm long
Ivy – leaves removed
A selection of.long stemmed dried herbs such as dill, rosemary, lavender, bay, sage, mint
Dried roses
Parcel tape
Twine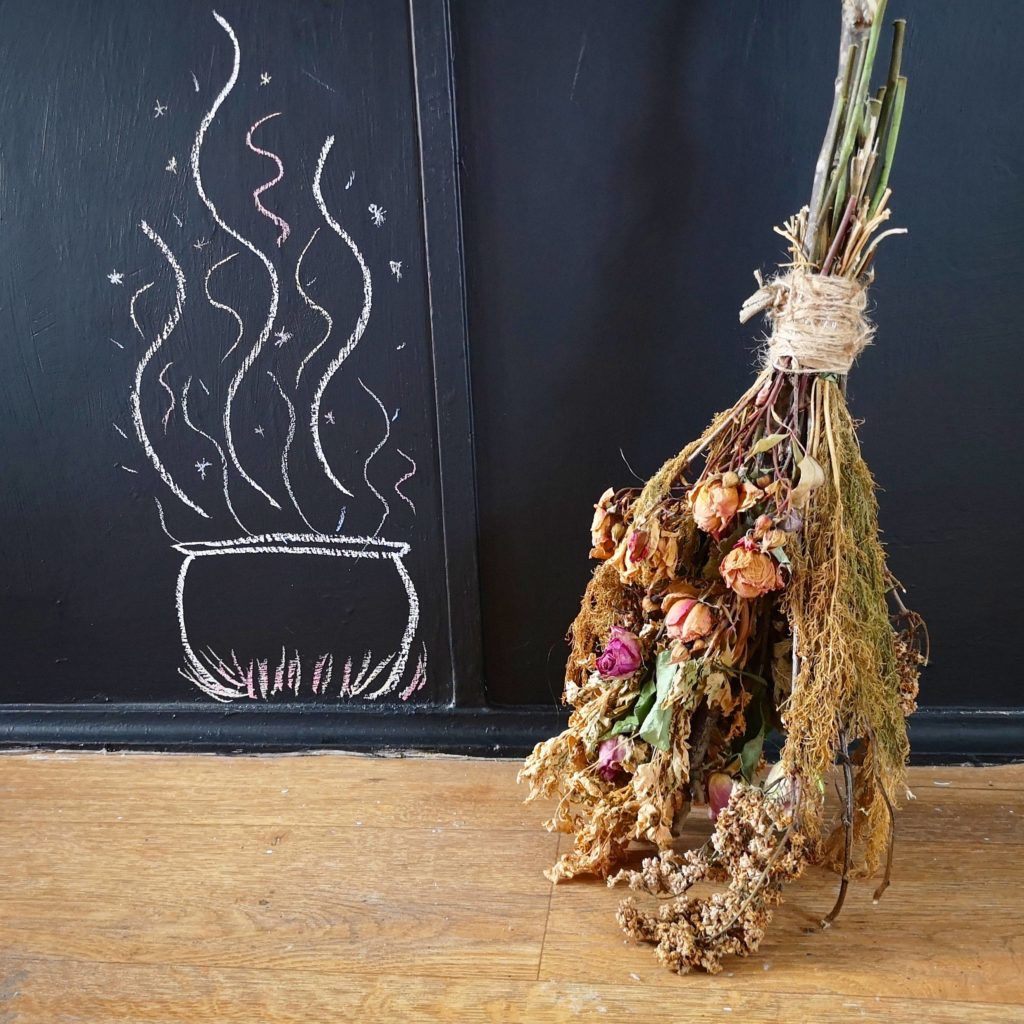 Method
Dry your herbs and flowers by hanging upside down to preserve their shape.
Decide which end of the stick you want hidden and which side you would like on show.
Take the twigs and mage small bundles.
Lay them on the stick over lapping the end by around 5cm.
Secure with parcel tape.
Now turn the stick and do the same on the other side.
Turn again and add ivy, then herbs, turning all the time to make sure the brush builds up evenly.
Lastly add the roses and cover the parcel  tape by winding twine around a d around.
Stand back and admire your broom – or you know, go for a ride on it!
Love Rachel ❤️