A week or so ago, we saved a bird!
The bird shot past and crash landed into the grass beside us.  We were at the park and there were so many dogs around, so I was worried it would get hurt.  When we investigated, I was surprised that the bird allowed me to pick them up!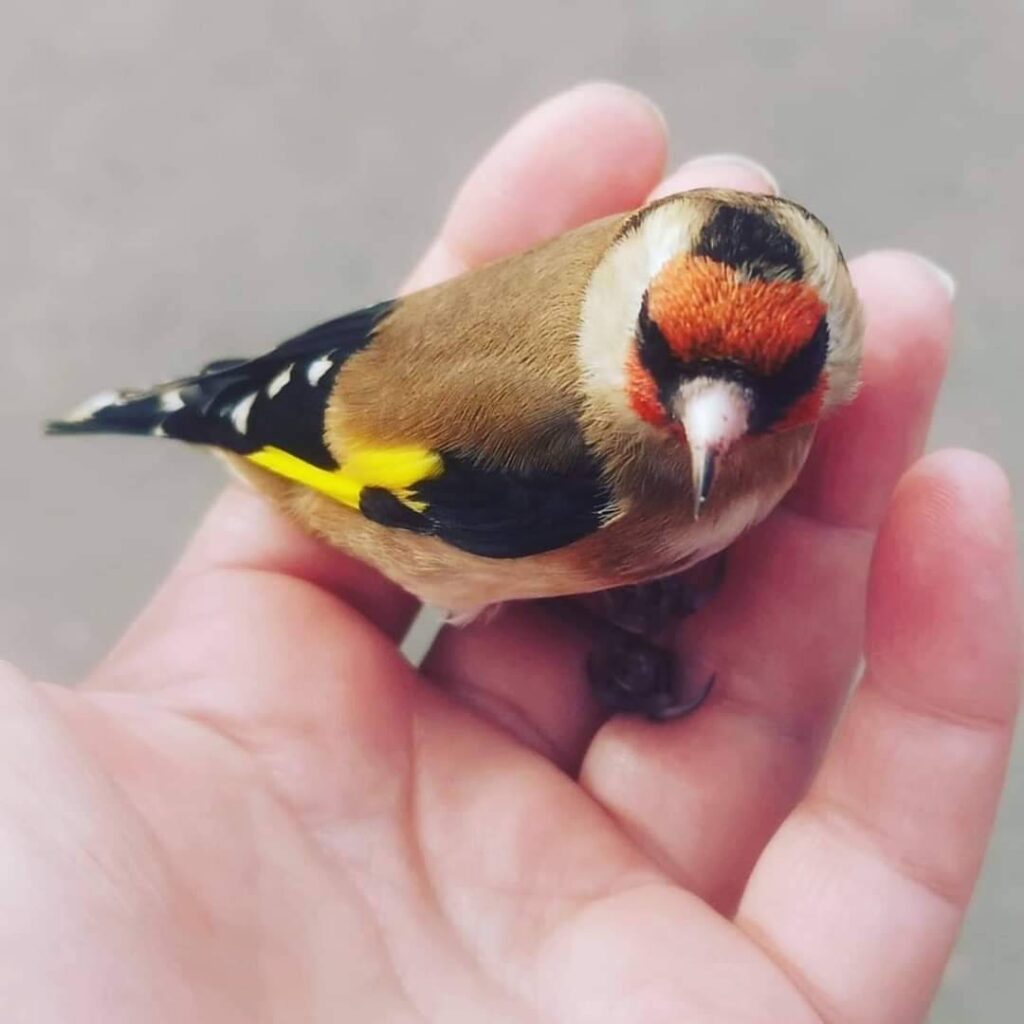 I fulfilled my Disney Princess dreams!
The little bird seemed stunned.  Dorothy and a her little friends made a bed for the bird – which Dr. Google advised us was a goldfinch – on her dolly pram and we rang the vet to see what we should do.  Just as we were about to leave for the vets, the bird got its wits about it and flew away.
Since then Drothy has been fascinated with wild birds.  We made bird beads for the ones that visit our garden and we count how many we can spot on our nature walks.
I've been saving cardboard tubes for 'something' and decided to make some binoculars for my little twitcher.
You will need
2 cardboard tubes
Patterned paper
Ribbon and trim
Glue
Glue dots
Laundry pegs
You will need
Cardboard tubes
Patterned paper
Ribbon and trim
Glue
Glue dots
Laundry pegs
Method
Roll the paper around one of your cardboard tubes to see where you need to cut
Cut two pieces of paper to fit around your tubes
Glue on the paper and use laundry pegs to hold it in place
Cut a length of trim to fit each tube and glue in place at one end
Place glue dots along the length of one tube and stick the two tubes together.  Secure in place with laundry pegs and allow to dry
At the opposite end to the trim, use a pencil to poke a hole in each tube.  This is where you'll attach your 'straps
Feed through a length of Ribbon and tie a knot inside to hold it in place
I know it's low-tech but Dorothy really enjoyed playing with her binocular.  She even used them to spot pirates from her tree house!
Love Rachel ❤