From the look of my social media feed, 90% of the children I know received a wooden play kitchen from Father Christmas this year!
Role play toys are fantastic for promoting imagination and offer an opportunity to learn about colours, numbers and of course food. So I applaud Father Christmas for his choice of gift!
Dorothy was among the lucky little ones to wake up to a kitchen on Christmas morning and as she opened her other presents, the cupboards were quickly stocked with wooden fruits and vegetables and even some haBe-knitted food!  But despite the wide choice I saw a gap in the meal options and decided that play time needed a carb fix, so I made some pasta ?
What do you think?
You will need
A few sheets of felt in various beige shades
Pinking shears 
Sharp scissors
 Needle and thread
A little stuffing
Farfalle (Bow Tie)
Cut your felt into squares approximately 1″x 1″ or 2.5cm x 2.5cm
  Use straight scissors for two sides and picking shears for the other two.
Fold down the centre of the square and then gold the sides back on themselves to create a pleat.
Sew through the centre several times.
Ravioli
Cutting through two layers of felt at a time, use pinking shears to cut a 1″x 1″ or 2.5cm x 2.5cm square
Sew three sides together
Place a little stuffing inside the square and then sew the fourth side
'Serve' with little felt basil leaves.
It couldn't really be easier!  Simply cut pieces of felt into 1cm wide strips!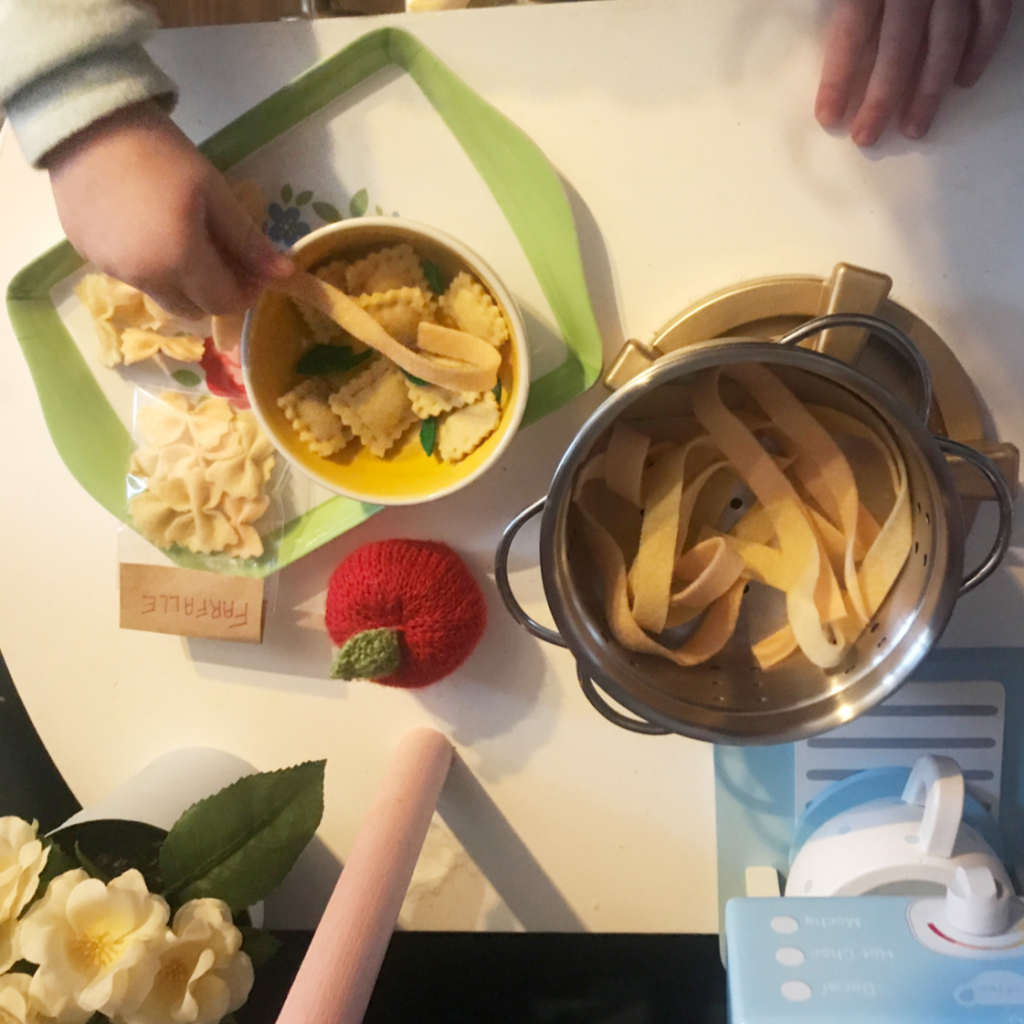 Dorothy LOVES her kitchen and the pasta went down really well.  Now my head is spinning with ideas about other things I can make!
Love Rachel ❤️