If you made candy cane vodka like we did, you might be wondering what to do with it!  Of course you could drink it straight like some kind of crazy Christmas elf, but this cocktail is a far more delicate tasting and looking option!
I've written the recipe in 'parts' so that you can make any size you like.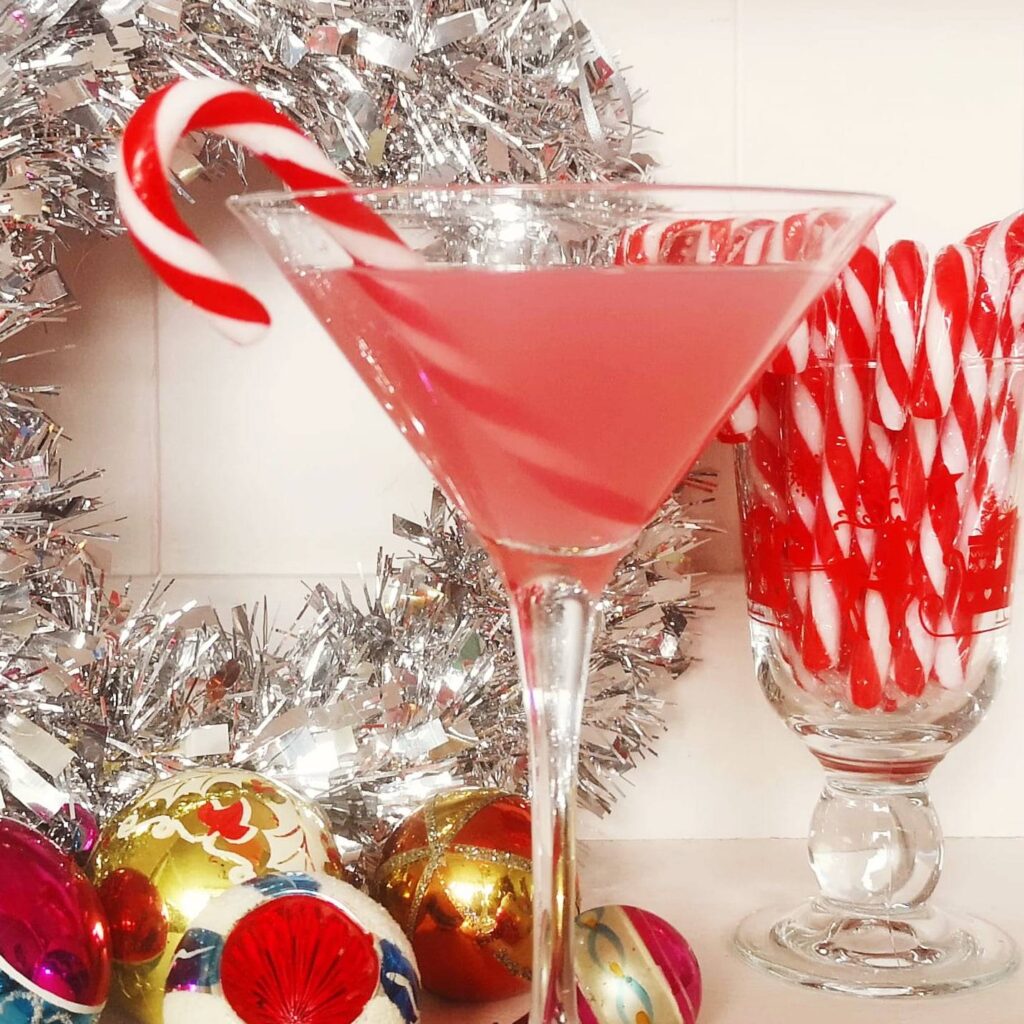 You will need:
1 crushed up candy cane
2 parts candy cane vodka
1 part vermouth
ice
cocktail shaker
a dash of lemonade
Method:
*This first bit is optional, you might like to just add a candy cane stirrer instead
Crush a candy cane and place on a small plate.
Carefully wet the rim of your glass with a little water.
Dip the rim into the candy cane to coat it.
Measure the volume of your glass and divide it by three.
In a cocktail shaker combine 2/3 of the glass volume of vodka with 1/3 vermouth.
Add  a handful of ice, seal the shaker and shake!!
Strain the drink into your glass and if you like, top up with a little lemonade as this is quite a strong drink!
Enjoy your pretty pink Christmas drink
Love Rachel ❤️