I can still vividly remember how it felt to be a teenager.  I mean it wasn't that long ago was it – wait was it??  I still feel like a teenager – does that count?
I remember feeling like everyone expected different things from me, like I was wandering from one scenario to the next and taking cues as to how I should behave/speak/think.
Our teachers spoke to us as though their's was the only subject we were studying and not one of ten or more.  They expected you to find 3826284 extra hours in the day.
Shop assistants assumed we were stealing. They followed us around the aisles, just waiting for us to stuff lip balms and chewing gum in our pockets.  They expected you to be a shop lifter.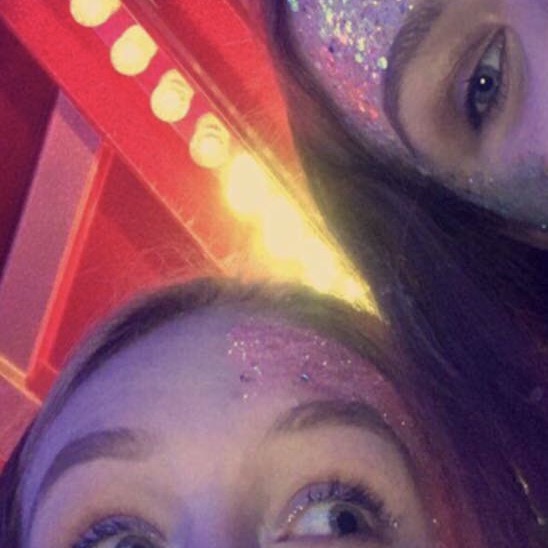 Bus drivers rolled their eyes as we paid for our tickets.  They didn't speak to us politely like they did other passengers.  They expected you to be loud and obnoxious and probably graffiti on the back seat.
Parents would give us a sideways look on the park.  They expected you to swear and drink and smoke and spit and goodness knows what else, in front of their little ones.
When I was a teenager, we didn't really have a place in society.  When there was a group of us, we were at risk of being 'moved on' by security guards or even the police.  Stores often had a limit of two teens in at any time and some even went to the extent of installing alarms which were silent to adults but ear pearcingly painful to adolescents.  Is it any wonder that so many young people felt undervalued and separate from the community?  Or worse still grew to believe the stereotypes placed upon them and others?
If like me, you have a teenager at home, you'll no doubt know that very little has changed.  Of course now when they're misjudged, teens can take a selfie to record the experience.   Sadly we can't easily change the way people view our young people but we can help them to view themselves and each other in a positive light.
I'm a firm believer that it's a parent or caregiver's responsibility to give their child the best chance at growing into a truly awesome adult.  Sometimes those chances land right in your inbox!
Honestly when I saw that I'd been contacted about NCS, I thought they were a sofa company.  But reading further about the National Citizen Service, I realised immediately that this, this right here was what we'd been looking for for Beth!
NCS strikes me as being a grown up version of the residential trips that a lot of children take at the end of Primary School.  The 2-4 week programmes take place up and down the country during the Summer Holidays.  Bringing together young people from different backgrounds, the scheme includes outdoor activities, community based social action and the opportunity to learn life skills with their peers.  Not forgetting of course the party at the end – eyebrow pencils at the ready!
16 and 17 year olds from all over England and Northern Ireland are invited to register their interest now, so that the scheme can find them a place that fits around family holidays or any other commitments they may have.  This year more than 100,000 teenagers from different backgrounds will be put through a series of challenging activities to take them out of their comfort zones and develop their strength of character.  Will your child be one of them who achieves this milestone?
There are still places available for Year 11s to take part in what is sure to be a once in a lifetime opportunity this summer.  To sign up now, click here
Beth's 15 so won't be able to attend this Summer, but as soon as she turns 16, she'll be on the list!  At a time where division is more evident than togetherness, it seems to me that NCS is a powerful tool to ensure the next generation have the confidence and the tools to build a better future and a more cohesive society.
"We are far more united and have far more in common with each other than that which divides us." Jo Cox
Love Rachel ❤
PS. Did I mention that the whole thing costs just £50!?  I know!!! Go go go!
*this is a collaborative post*