You remember how I felt about North Pole breakfasts?  I used to feel the same way about Christmas Eve boxes too 🤣
When Beth was little, I'd tell her she could open a gift from under the tree.  I'd always direct her to the parcel containing a new pair of Christmas pyjamas.  One year I was pulling her leg saying that we weren't opening gifts on Christmas Eve and shocked she asked "but what will I wear for bed?!"
Like most new traditions I find myself drawn to, I just felt like a Christmas Eve box added another layer of magic to the festive season.  Thats a great big lie.  The truth is, I realised I could direct the timetable of Christmas Eve by carefully selecting items for our Christmas Eve box.  For example, bath products mean the mucky pups have to have a warm bath, hot chocolate means a relaxing drink, pyjamas mean it's time to go to bed – see where this is going?
Anyway, if you've been 'drawn to' this new tradition, here are a few ideas for your box.
Christmas movie
If you no longer use a DVD player, you could include a lucky dip featuring some of your family's favourite Christmas films.  Here are some of my all time favourites.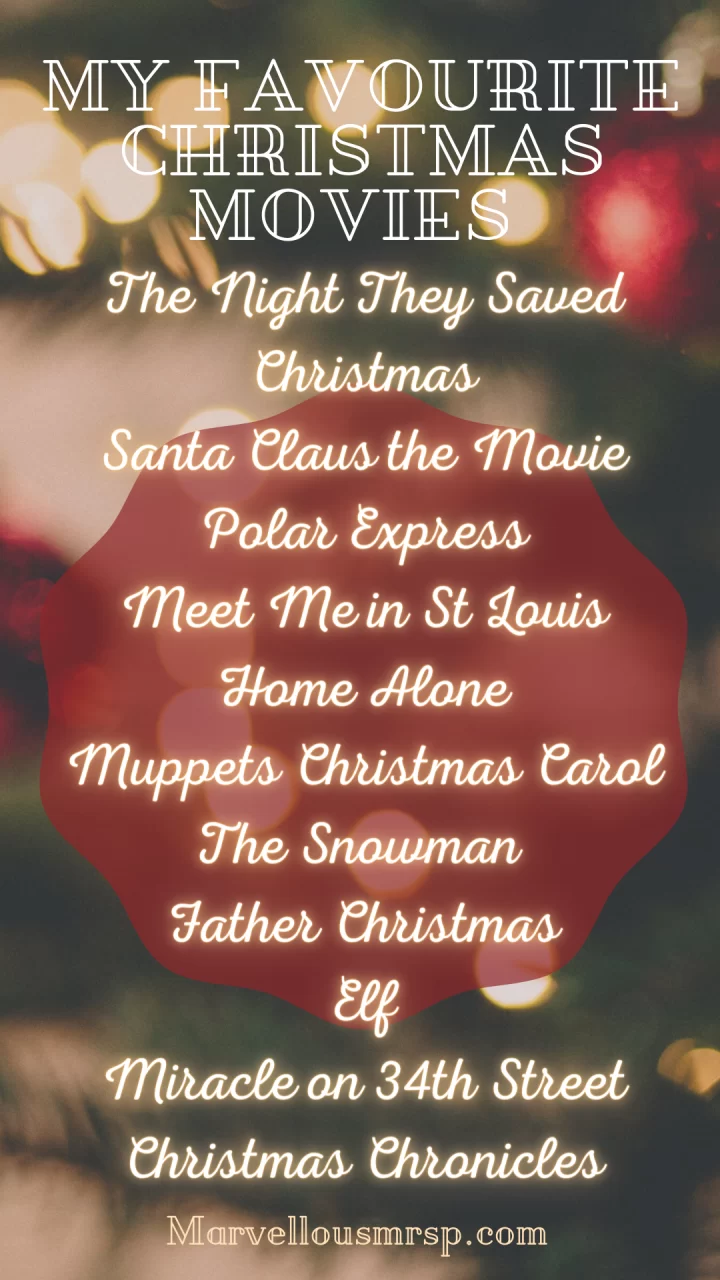 Snacks
If we're curling up in front of a movie, we need snacks!  Reindeer Chow always goes down well with little ones, while grown ups might prefer North Pole Popcorn
Eye Masks
We all know how hard it is to sleep when excited but these self-warming Elf Eye masks from Sensory Retreats do seem to help! They look mega cute too!
Activities
One of the best things to put in a Christmas Eve box is stuff that will keep little ones busy while you finish off getting things ready for the big day.  Board games, colouring books, even play dough if you're brave!
Bath time
I have so many ideas for this!  Whether you'd prefer gingerbread, candy canes or sugar plums – there's always something that will coax giddy children (and grown ups) into a warm bath.
Pyjamas
I no longer hold these back until Christmas Eve.  Instead I deliver Christmas pyjamas on 1st December so that they're worn for a whole month. I buy them a little big so that they get a couple of Christmases with us before being passed on to friends.  But new pyjamas will always be a welcome addition to a Christmas Eve box.
Christmas Book
Now that we're bathed and dressed for bed, it's time for a Christmas story.  There are so many Christmas books to choose from but for me, nothing beats The Night Before Christmas.
Hot chocolate spoons
These spoons really do make THE BEST hot chocolate and don't they look pretty.
Melted Snowmen Marshmallows
And nothing could finish off a Christmas hot chocolate better than some melted snowmen marshmallows.
Reindeer food
You're ready for bed, you've left out a drink and a snack for Father Christmas and now there's just one last thing to do before visions of sugar plums dance in your head – feed the reindeer! This recipe for reindeer food is dog and wildlife friendly.
Love Rachel ❤️