My Husband and youngest daughter are a wee bit fanatical when it comes to peanut butter.  It's a constant struggle to maintain a supply that can satisfy their needs!
So this recipe is a real treat for them and for anyone else that manages to get a cookie before they eat them all 😁
I love a simple recipe and they don't come much more simple than these.  Crispy on the edges and chewy in the middle, these little beauties are divine.
You will need:
110 grams/4 ounce margarine
130 grams/4.5 ounce peanut butter
1/2 teaspoon vanilla essence
100 grams / 3.5 ounce caster sugar
110 grams / 4 ounce soft dark brown sugar
1 egg
60 grams / 2 ounce plain flour
1/2 teaspoon salt
1/2 teaspoon baking powder
Method:
Preheat the oven to 180
Combine both types of sugar, margarine, peanut butter and vanilla essence.
Add the egg and salt and mix until fully incorporated
Sprinkle the baking powder over the mixture and add the flour, mix well.
Spoon small balls onto a baking sheet, make sure there is plenty of room around each biscuit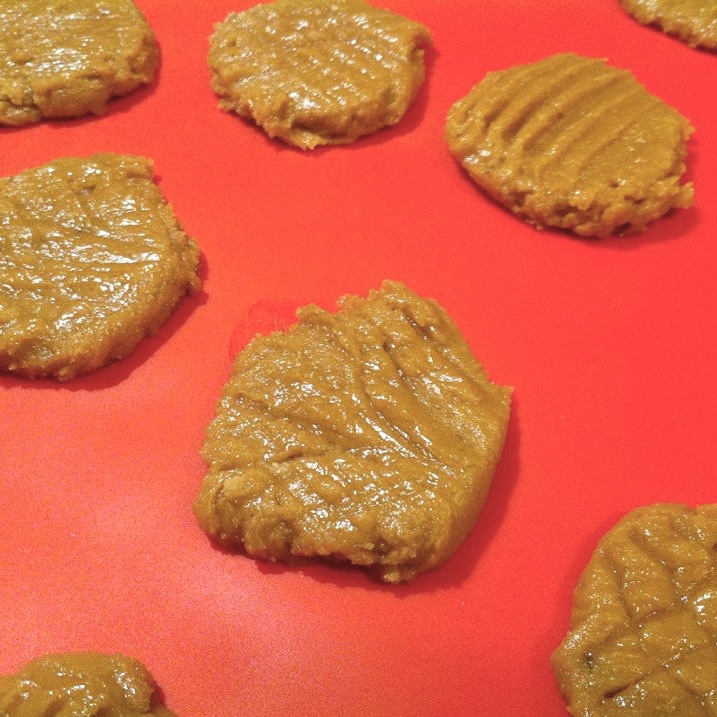 Squash down with a fork
Bake for between 15 and 20 minutes.  The edges of the biscuits should just be turning brown.
Remove from the oven and allow to cool on the tray, the cookies with harden as they cool.
Store in an airtight container and eat within 3 days – not that they'll last that long!
Love Rachel ❤️