It is HOT! Seriously.  What is happening? I don't do well with even a little heat and lately it's so hot that I can't even stand to sit in the garden.  The sun has become a homicidal maniac – seriously who asked for this weather, who ordered this!?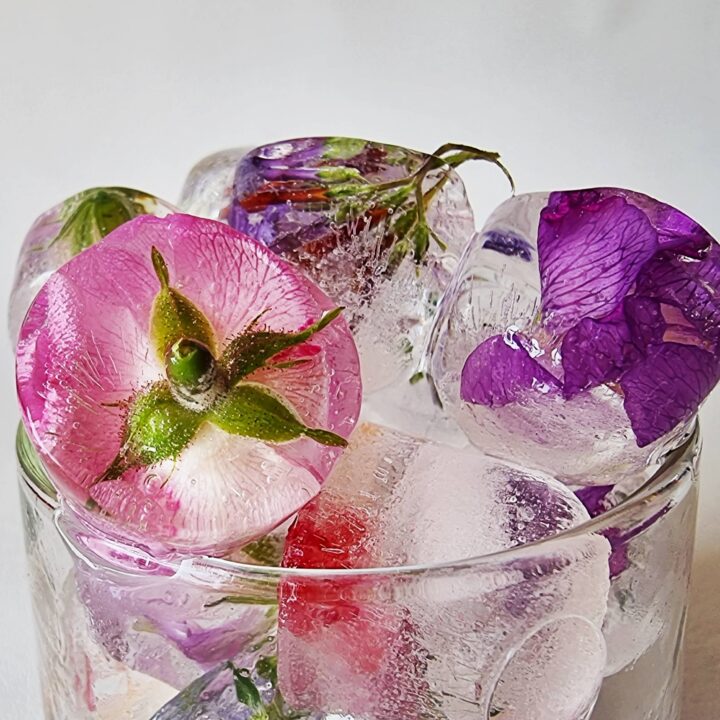 I'm working from home today and sat in the coolest part of the house which is the kitchen floor.  I'm as naked as I can risk being with the curtains open, I've brought the garden indoors with this flower ice, and here I shall stay until the weather stops weathering like this.
 Perfect for summer cocktails and floral soft drinks, I've used edible flowers and simply covered them with water to make this pretty ice.
I used, violas, rosebuds, salvia, verbena, budleaia, lavender, herb robert, geranium and sage flowers.  I reccomend pouring over some floral cordial, a gin and tonic or even just some sparkling water.
How are you coping with the ridiculousness of this Summer.
Love Rachel ❤️
L