I think most of us like a drink at Christmas.  Whether it's Bucks fizz with breakfast or a glass of Sherry before bed  – it's seems Christmas is the season to be tipsy!
Well if you're going to indulge, you might aswell indulge in something a little bit special.  I love to infused vodka and this is a particularly Christmassy infusion.  Candy Cane vodka is a sweet, sharp and fabulously camp drink – the colour of pink sherbert.  And it's the key ingredient for my Mrs Christmas martini which I'll share with you next week.
You will need:
500ml of good vodka (cheaper vodka doesn't infuse as well)
7 full size candy canes
a large glass jar
a glass bottle
a funnel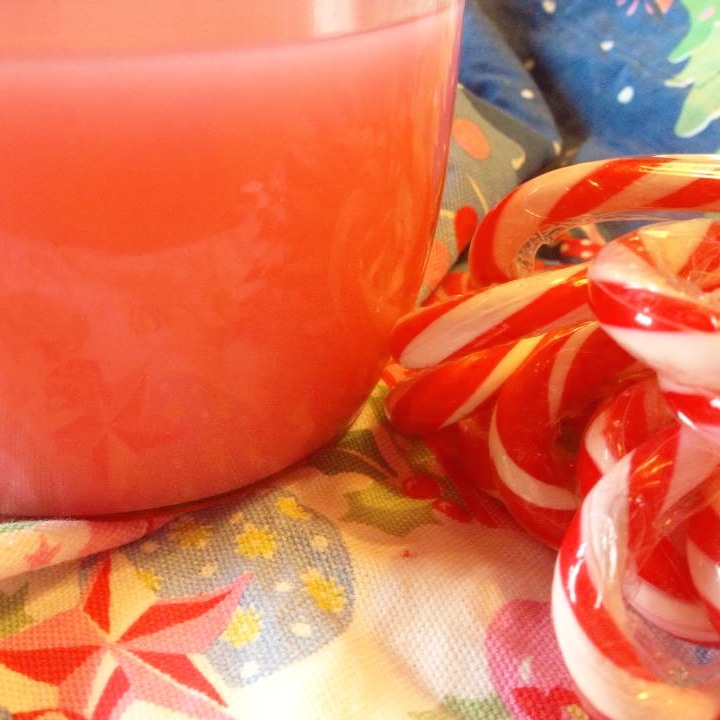 Method:
Roughly break up the candy canes and place in the bottom of the jar
Cover with 500 ml of vodka
Stir well
Seal and leave to infuse for an hour.
Stirring and leave to infuse again
Once the candy canes have dissolved, use a funnel to pour the vodka into the bottle.
Continue to shake the bottle daily and before serving.
Don't drink too much!  There's nothing merry about a headache!
Love Rachel ❤️