Dorothy has a lot of love for Royal Mail. When she hears the door she runs to greet whichever postie is delivering, ever hopeful that there will be something for her.  Alas there seldom is but I've decided to send her a card for Valentine's Day.  I used to do it for Beth when she was little – keen to show her that all kinds of love should be celebrated ❤️
In honour of Valentine's Day and with a nod to Dorothy's beloved Post Men and Women, I've made these extra special fruity pies for tea.
Now much as I love 'from scratch' baking, I currently find myself big on ideas and enthusiasm, but short on time and energy.  So this recipe uses tinned pie filling and ready-made pastry and I hope you'll let me off!
You will need
1 tin cherry pie filling
Ready-made pastry
Tin foil
Envelope
Greaseproof paper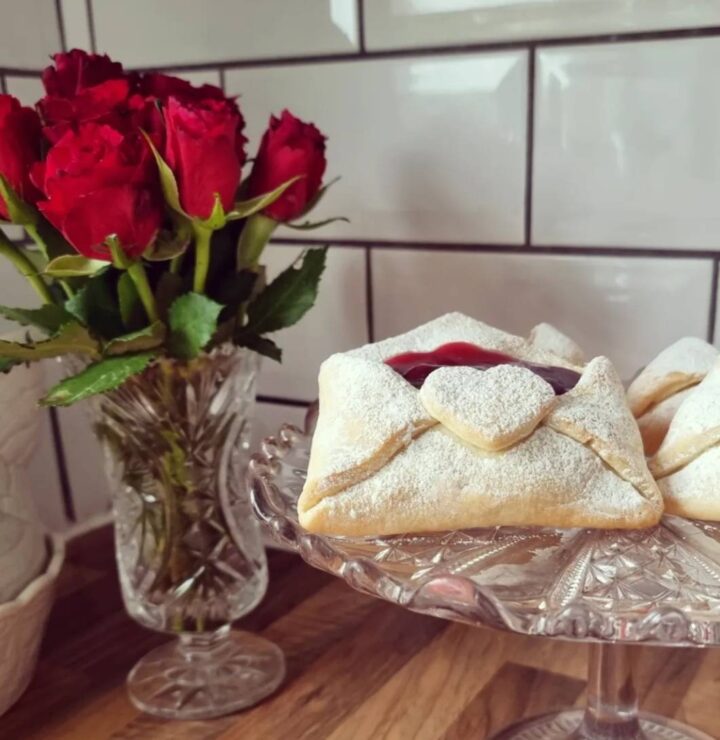 Method
Carefully unfold your envelope
Use the shape as a guide to draw a smaller envelope stencil
Allow you pastry to rest outside of the fridge for at least half an hour
Unroll and place the stencil.on top
Carefully cut out four envelope shapes and four love heart shapes
Prepare a banking tray with greaseproof paper
Form 4 small 'pads'of tin foil to go inside the pies and create a 'pocket'.  Be careful not to make them too big – you need to be able to remove them easily once the pastry is cooked
One at a time place the envelopes on the tray, lay the pad on top and fold the bottom and sides in to create an envelope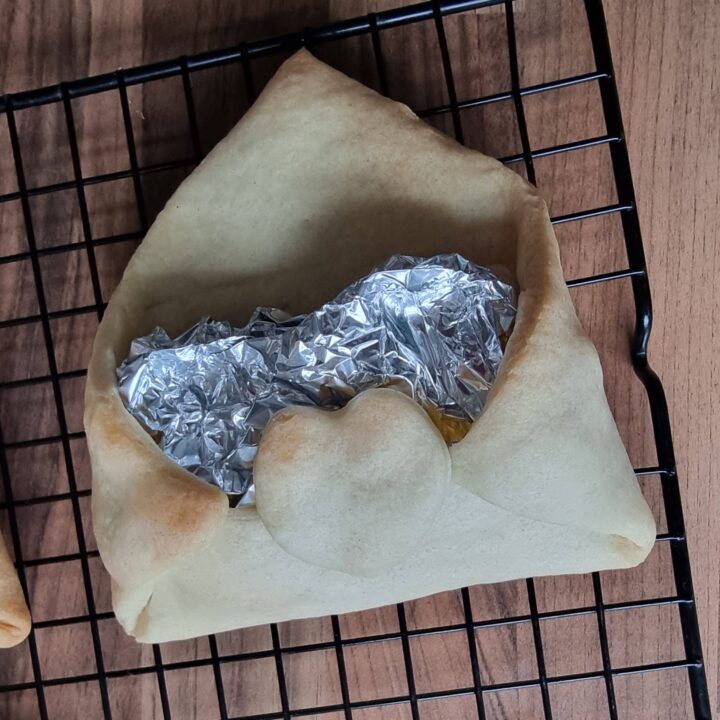 Very gently press together the edges and then add the love heart
Cover with a piece of greaseproof paper to prevent burning on the corners
Bake in the oven at 180 for about 15 minutes or until golden
Allow to cool
Gently remove the foil pad
Fill the envelopes with cherry pie filling
Dust with icing sugar
I think these are just adorable!  Will you be making some special food on Valentine's Day?
Love Rachel ❤️