These are delicious.  I originally planned to use only nuts and no fruit, but somehow these little love hearts needed something tangy to balance the flavour.  So I added dried cranberries, and with their beautiful colour and flavour, I think they really finish them off.
Our sweet neighbour gave Beth and Dorothy some lovely vintage tins as a Christmas gift and they kindly let me use one of them for these Valentine's chocolates.
You will need
200g milk chocolate
Unsalted pistachios
Blanched almonds
Pecans
Dried cranberries
Heart shaped silicone cupcake cases
Method
 Create a bain-marie by placing a glass bowl over a pan of boiling water
Break up the chocolate and place it in the glass bowl
Heat the chocolate and keep stirring it until it melts
Spoon a small amount of melted chocolate into each case.  This amount should be enough for twelve cases
Lay a pecan on top of each chocolate along with a couple of cranberries and some crushed pistachio and almond
Allow to set completely before turning out from the cases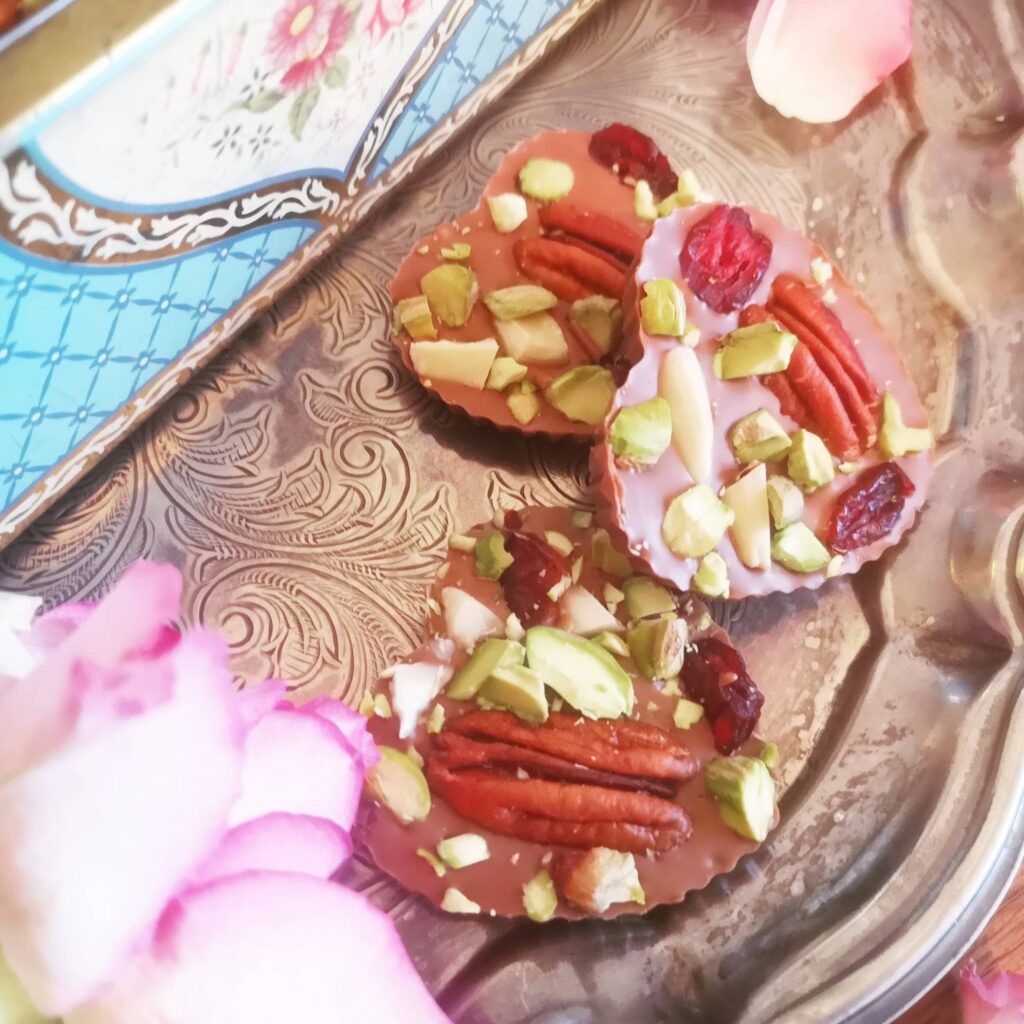 These passed the yum test with my girls and I already know that Phill will love them because he's a bit nutty!
Love Rachel ❤️