If you're anything like me then you probably have around 382629 pumpkins in your house right now.  They just multiplied somehow!
What seemed like essential, decorative items just a few weeks ago may start to feel a little out of place as Christmas decorations begin to creep in.  But don't throw your pumpkins away!  Even if they've been sat around for a while, they'll likely still be good to eat.
How do I know if my pumpkins are edible?
All pumpkins are edible really.  The large orange ones we use for carving Jack O' Lanterns are less tasty but still perfectly safe to eat.  I'm sure it goes without saying but don't cook anything thats been carved, painted or sprayed with cleaning products.  Carefully inspect the whole pumpkin for soft spots and if you find any then I'm afraid it's too old eat.  If your pumpkin's firm then it's fair game and here are a few things you can make.
This pumpkin gut bread is one of my most popular recipes of all time
Roast Pumpkin Risotto is a labour of love but its all kinds of delicious
Why not make a batch of pumpkin puree and freeze for future use.
With pumpkin puree you can make pumpkin spice cupcakes
This creamy Pumpkin Spice Milk isn't to everyone's taste but I love it!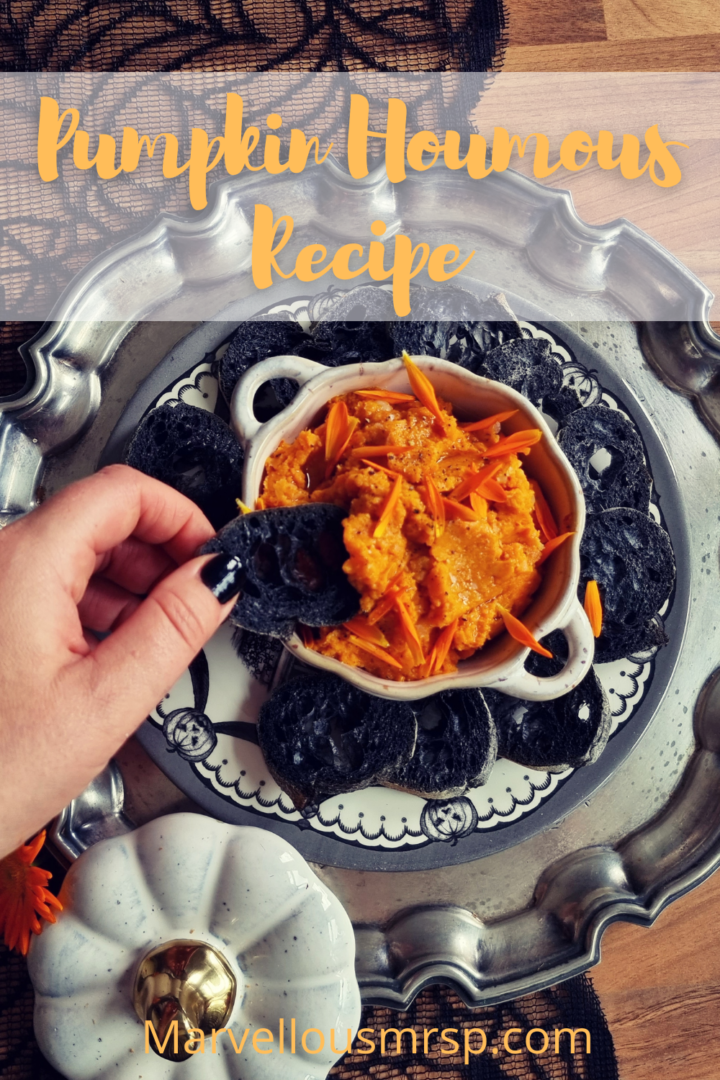 This pumpkin houmous is a great use for your pumpkins!
You can even start your day with pumpkin and make pumpkin spiced overnight oats
Go on tell the truth – how many pumpkins did you end up with?  If you try any of these ideas, I'd love to see pictures.
Love Rachel ❤