I've seen a few plant pot cupcake recipes over the years and many of them actually bake the cake in the terracotta pot.  I just couldn't do that!  Even though I'd put the pits through the dishwasher, I couldn't shake the feeling that it would unsafe to bake food in spite that weren't made for food use.  So I made them in muffin cases and just used the pots as part of the decoration.
We're approaching Mother's Day here in the UK but really I think these would be such a lovely gift for any time of the year.
You can use any edible flowers.  I've used violas but primroses, blossom, pansies, roses, flowering currants and daisies also work very well.  Just make sure that they're free from pesticides.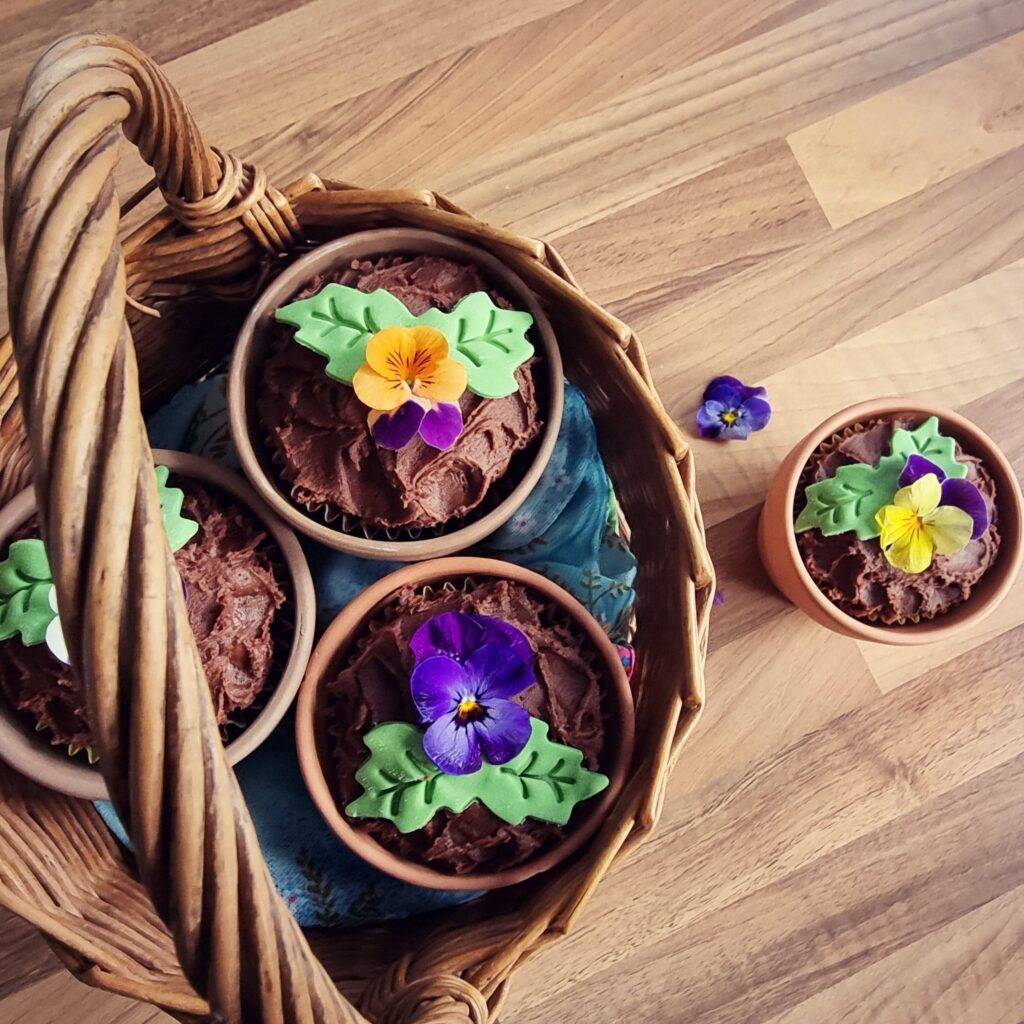 You will need *makes 8
170g baking margerine
170g caster sugar
3 eggs
150g self raising flour
20g cocoa powder
1/2 teaspoon vanilla extract
1/2 teaspoon baking powder
Muffin cases
To decorate
Ready to roll icing
Green food colouring gel
Edible flowers
Chocolate buttercream – full disclosure, I used ready made for these cakes because I had some in the cupboard that needed to be used.  I have a fail safe recipe here.  Simply add cocoa powder to taste.
Method
Preheat oven to 160/325
In a large bowl cream together the butter and sugar and beat until the mixture begins to pale
In a separate bowl,.whisk the eggs until frothy
Add the eggs to the mix along with the vanilla
Sieve the flour, cocoa powder and baking powder to the mixture and stir in by hand using a fig7re of 8 motion
Spoon the mixture into the muffin cases straight away.   They should be about 2/3 full
Bake for around 15 minutes.  Everyone's oven is different so keep an eye on them.  The tops may crack a little but this is fine
Allow to cool completely before decorating
Colour your fondant and roll out very thinly.  Use a leaf cutter or create leaf shapes with a knife
Roughly spread chocolate icing into the cakes remembering that this should look like soil
Add a leaf and a edible.flower to each cake
Place the cupcakes inside the pots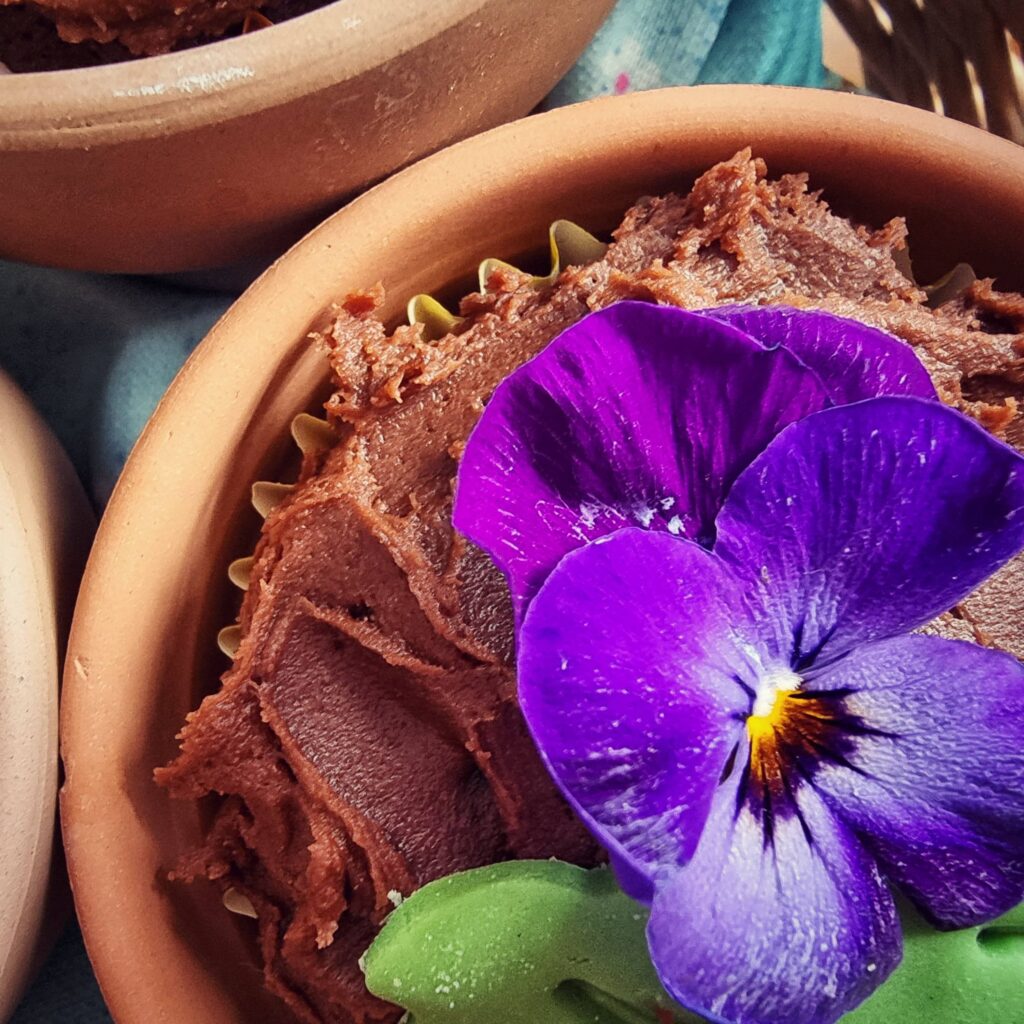 I am so happy to see little flowers poking their heads above the soil.  I hope you're doing well.
Love Rachel ❤️