*indicates an affiliate link.  If you purchase using this link, it won't cost you more but I'll earn a few pence to help support the running of this site 
Apparently you can milk anything with nippes 🤣  Sorry – I had to do it!
I love these milk bottles* and with just a few touches, I made them into super sweet snowman bottles, perfect for a North Pole breakfast or even for Father Christmas' drink on Christmas Eve.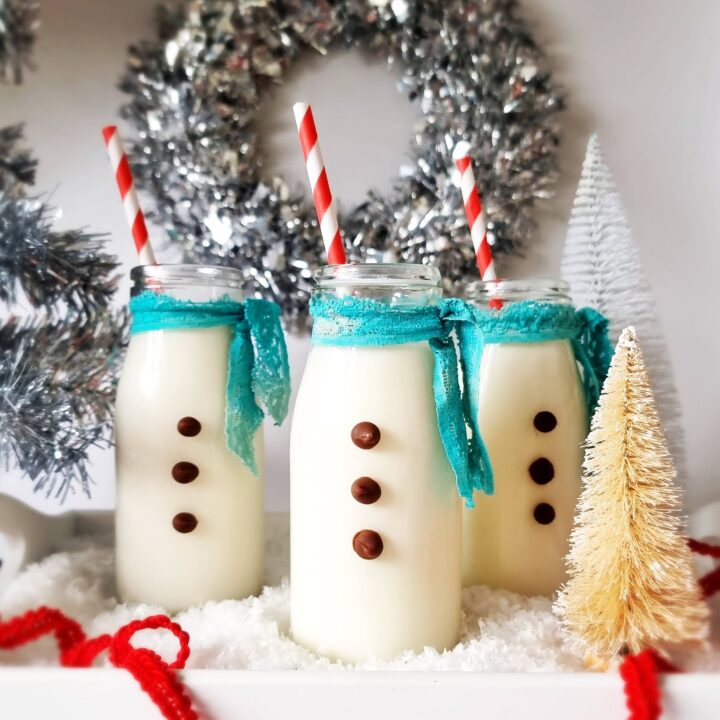 You will need
Milk bottles – similar here *
Milk of your choice
Ribbon or trim
Paper straws
Chocolate chips
Cup of boiling hot water and a spoon
Method
Thoroughly clean your bottles
Place the spoon in the hot water so it can heat up
One at a time, melt a chocolate chip on the back of the hot spoon and stick to the front of the bottle
Allow to set
Tie some ribbon or trim around the neck of the bottle
Fill with milk and pop a straw inside
So simple but so fun!
Love Rachel ❤