That naughty elf might be annoying but he certainly lends himself some sweet craft ideas.  Of all the festive crafts, I think this is my favourite and it's perfect for occupying over excited children.
Elf donuts are soooo cute and very easy to make.  They make lovely little presents and look adorable as part of your festive decorations. If you have little ones, prepare for a miniature mess, but you may find older children are really taken with making the little treats.
You Will Need
Cheerios or similar cereal
Small tubes of ready made icing – you can make your own but when you need such a small amount, it's much easier to use the ready made tubes
Rainbow sprinkles
Edible Glitter
Christmassy sprinkles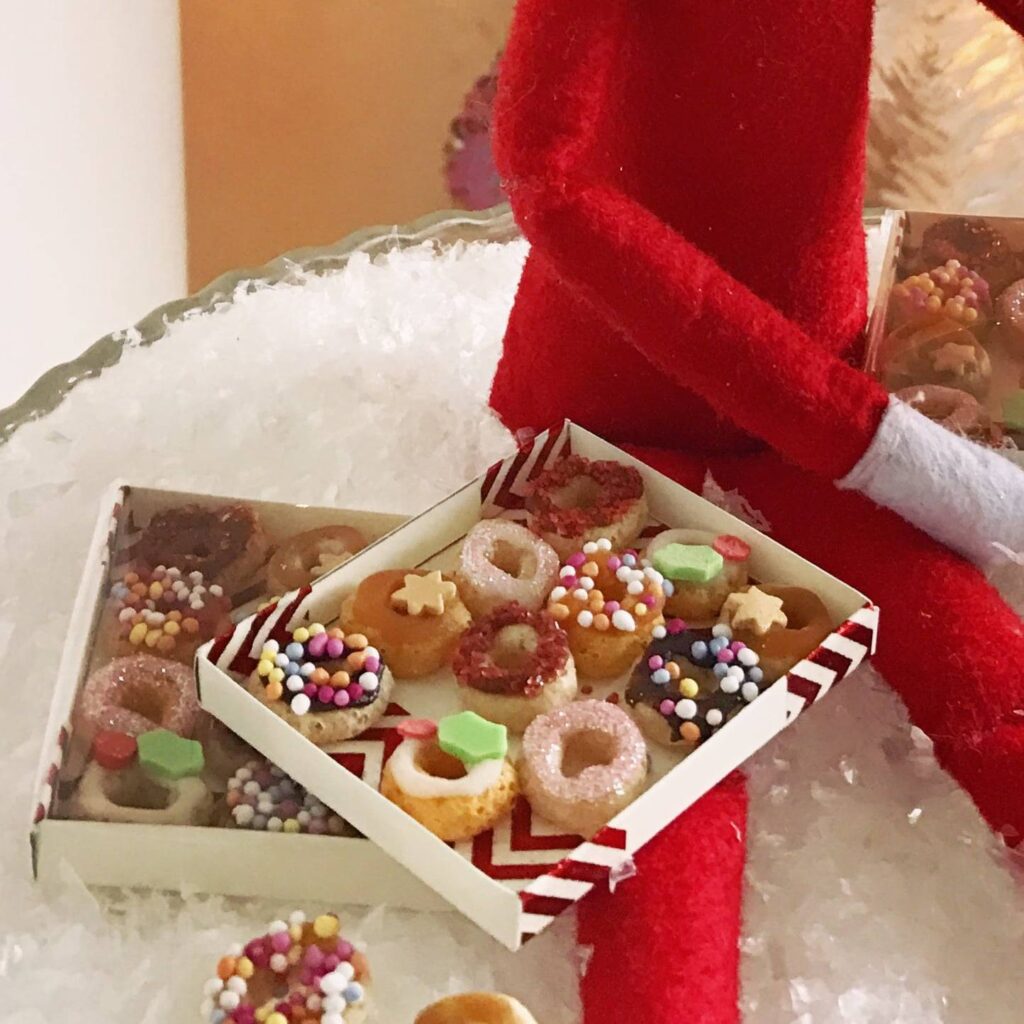 Method
First of all, take your time. The donuts look so much more impressive if your icing is neat, so carefully pipe icing onto each hoop
Before the icing starts to set, decorate with sprinkles and/or glitter.
Allow to set completely
Display in a small box or packet.  You can cut a simple box out of thin cardboard packaging.
Aren't they adorable?!   I think if we find ourselves home schooling again this month, I'll use this as a craft project for Dorothy.
Love Rachel ❤️