It's the most wonderful time of the year!   It's also the coldest, wettest, 'greyest' time of the year, but I still love it.  I love it because the chilly weather means snuggly clothes and rich colours; smart boots and faux fur.  Whereas Summertime is all about avoiding sweat patches tan lines and Spring is all about trying to avoid flashing your knickers unexpected gusts of winds, for me Autumn and Winter is all about practical glamour.
Yes there is such a thing and Hotter has made it for us 🙂
These Stephanie heels are divine.  It's hard to get more than a few yards down the street without being stopped by someone who wants to know where they're from.  Who knew so many people were on the lookout for wine coloured shoes?
They're incredibly comfortable, as you'd expect from Hotter.  The closed boot-like shape really supports your feet and the heel is just the right height to make you feel chic without making you feel unstable.  Finally, a heel I can safely wear in inclement weather!  There's no fastening to fiddle with, just a stretchy, criss-cross feature which I really like.  It contrasts nicely with the patent shoe and means that you can slip them on or off even if you have your hands full of Christmas shopping.
They'd look amazing with trousers – I'd love to see them with some wide leg swing trousers as part of a smart day-time look, but as you can see, I've worn them with a dress.  This is a true vintage dress, handmade in the 1950s.  I found it at my local Charity Shop and not only does it fit like a glove, it perfectly matches my shoes – it was meant to be 🙂
Although they aren't sold as a matching set, the Verity bag also coordinates perfectly.   It's a really smart looking bag made in the same rich patent wine colour.  But we all know it takes more than good looks to make a bag.  Brace yourself. This bag has…
A removable over shoulder/cross body strap.
Perfectly sized carry handles
Two 'fastenable' roomy compartments.
A third, large central compartment.
A sturdy bottom (cheeky).
It's brilliant!  You can fit so much inside and find it easily too.  It'd make a great work bag that'd also see you through to the evening and all those Christmas parties.
So you've got your shoes and your bag ready for work or a party, now how are you going to keep snug?
Yep, you need something luxurious to wrap around you.   Look at this delicious thing.  The Britt stole is made of a rich, deep purple faux fur.  It has a small clip so that you can fasten it around your shoulder as a wrap but you could always tuck it into your coat collar as a scarf.  Either way it's divine.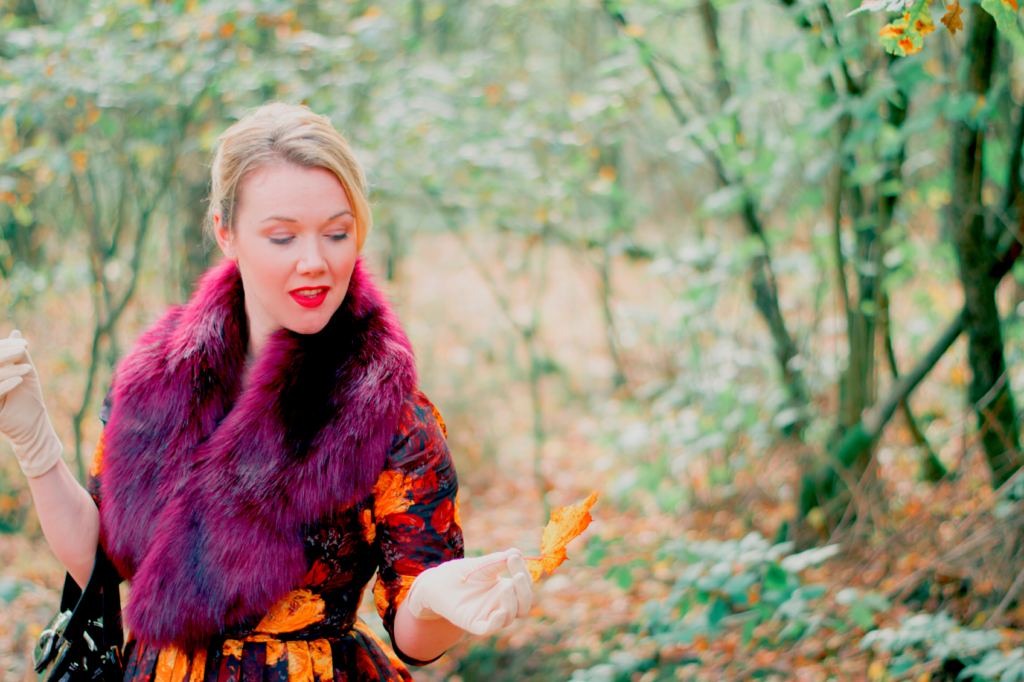 It's nicely shaped so that you don't have any weird folds or corners sticking out and the inside lining is soft and silky against your neck.
Hotter have outdone themselves this season and have me longing for the cold snap to really begin.
Love Rachel
*I was gifted these items for the purpose of a review however my opinions are all my own and they're honest.*